About us
We digitalize the notebook in your lab coat pocket.
This allows clinical teams to concentrate on the essentials 365 days a year and treat their patients in a structured and excellent way.
Treating patients in the hospital in the best possible way is hard work. This is something we know well at Kumi – from our own experience and careful observation.
Early in his career, as a physician at the University Hospital in Lübeck, Dr. Timothy Mende was already initiating improvements in clinical collaboration. He then built his process knowledge over several years at Boston Consulting Group, and in 2016 he began to develop an alternative to the paper notebook in his lab coat pocket.
As cofounder of a developer agency, Philip Mahler has developed and supported many enterprise software solutions in the past. Today he is the technical head of Kumi and with Tim completes the founding team. He developed Kumi's collaboration software together with users on-site in hospitals.
"We have built the solution that hospital clinical teams desperately need. And with it, we will improve health care on a large scale."

Founders Dr. Timothy Mende (CEO) and Philip Mahler (CTO)
Excellence in care is teamwork
The more knowledge and clinical experience clinicians have, the more likely they are to provide the best possible diagnosis and treatment for patients. But how can this expertise be guaranteed time and time again – independent of specific individuals, days of the week, moods, and preferences?
We see the institutionalization of excellence in care as the key lever. Transparent planning, organized workflows, and intuitive clinical team collaboration make optimal care the standard.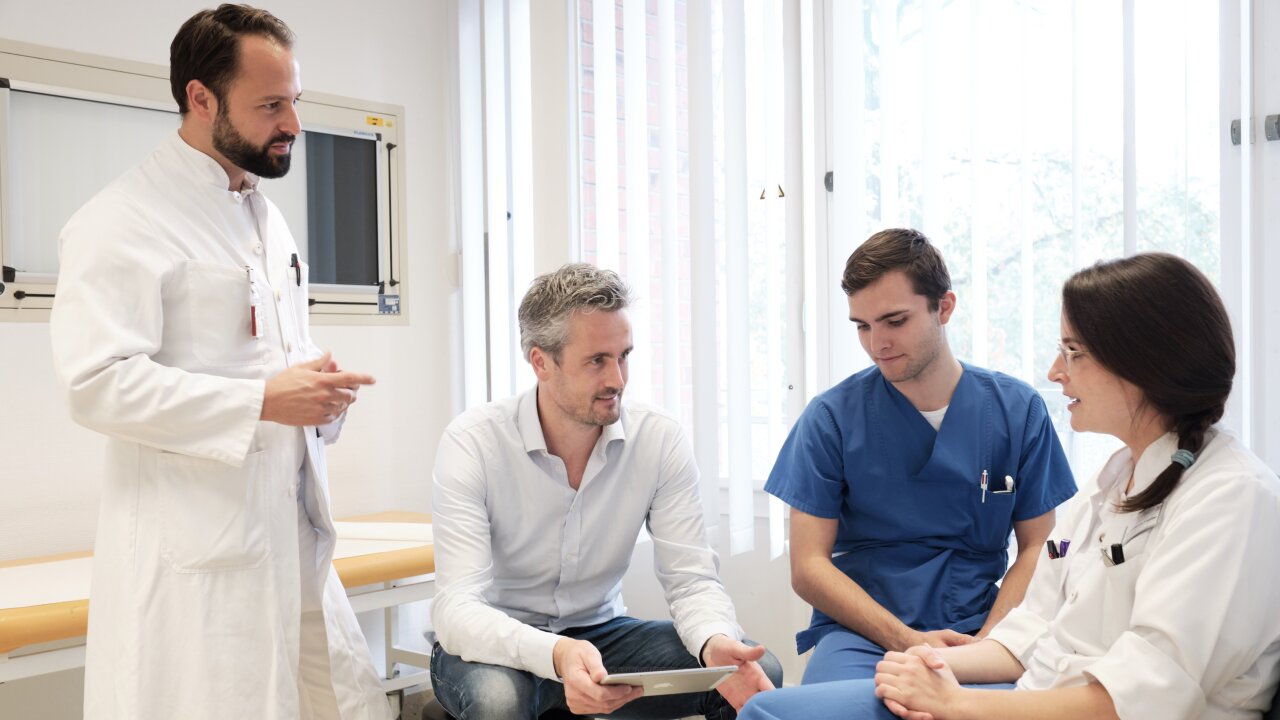 Kumi means team. It also means excellence in care, an ability to plan, and intuitive collaboration.
Questions?
Contact us! Our certified experts for the German Hospital Futures Act will be happy to support you in the digital transformation of your hospital.